Wall Street analyst says 3D-sensing might be pushed back to the 2018 Apple iPhone 8s
27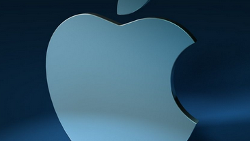 One of the most eagerly anticipated features for the 10th anniversary edition
Apple iPhone 8
is a front-facing camera
that KGI Securities' Ming-Chi Kuo has called revolutionary
. The camera would contain a 3D sensor and could be used in conjunction with AR functions. It also would be used to unlock the handset and verify the user's identity. The camera is said to be made by Sony with Foxconn's Sharp responsible for the the infrared receivers that will be used to calculate depth of field information.
The 3D-sensing was expected to be a feature for the front-facing iPhone 8 camera this year, and made available for the rear-facing camera on all 2018 models, It would allow future iPhone models to offer the
Apple iPhone 7 Plus'
portrait mode feature (creating a blur in the background of a portrait) with just one camera instead of requiring the two snappers that currently adorn the
iPhone 7 Plus
. But in a note to clients sent today, Needham & Co. analyst Rajvindra Gill said that the 3D-sensing might be pushed back to the 2018 premium model which he called the Apple iPhone 8s.
Instead of delaying the phone and keeping the feature for 2017, Gill sees the iPhone 8 shipping this October or November with 3D-sensing pushed back until 2018. In addition, Gill spoke with James Wang, the COO of smartphone assembly firm Truly Holdings. Wang says that delays in assembling the 3D-sensing technology means that the feature won't be available on the iPhone until the second half of 2018. Furthermore, the assembly firm says that Huawei, Oppo and Vivo will be the first to introduce the technology during the first half of 2018.
"While we note that a delay is possible we believe it is more likely that Apple will announce the iPhone 8 on time with shipments available in October / November.. Our checks indicate; however, that 3-D sensing could be pushed out to 2H18 and potentially introduced on an "iPhone 8s" model rather than this year's model (with Chinese OEMs front running the technology in 1H18)."-Rajvindra Gill, analyst, Needham & Co.
source:
BGR