Future Google Pixel phones could have curved screens
18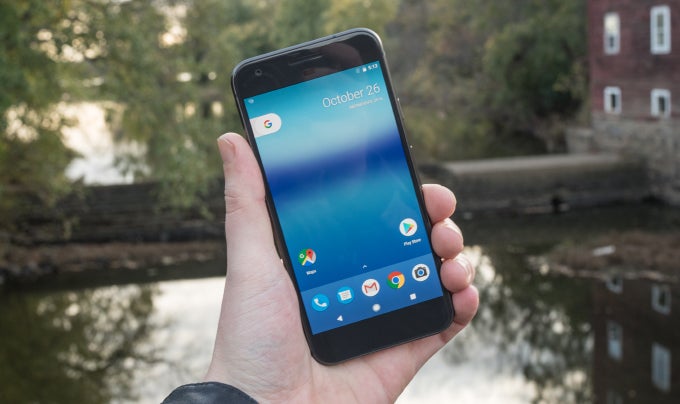 Like it or not, the next big thing in smartphones appears to be putting edge displays in flagships. Samsung has been ahead of the curve (get it?) ever since the 2014
Galaxy Note Edge
, but it seems the competition has finally started catching up, judging by a recent report pointing in the direction of Google equipping a future Pixel-branded smartphone with one as well.
We've already covered the main subject of the report
, which claimed Google was willing to invest $880 million in LG Display to secure OLED displays for its next flagship phone. However, one little detail is of particular interest: the OLED panels Google wants are, in fact, of the flexible variety, meaning there's more than a fair chance a successor to the Pixel could sport a curved-edge display.
The Pixel 2 will most likely come with a regular screen, though
A few things to note, however: firstly, while Google has expressed interest in this investment, nothing is actually set in stone, as LG is said to just be considering the proposal for now, meaning there's a significant chance of the deal not going through. Also, an investment does not mean placing a manufacturing order, though having the power to call dibs on OLED panels is the most obvious benefit Google will get out of this partnership. Lastly, seeing as the Pixel was released
almost half a year ago
, it's safe to say that Google is currently underway in prototyping a potential successor. In other words, even if curved screens do eventually come to the Pixel line, it's extremely unlikely their production will be ready in time for the Pixel 2's release, so don't hold your breath.
Still, considering the current smartphone market climate, curved screens are a hot commodity – the
Galaxy S8
was a statement from Samsung, which has now doubled down on the technology, and other device makers now seem to be following suit. Most notably, we've been hearing rumors of the
iPhone 8 sporting one as well
, so it's no surprise Google would also want to enter the race as soon as possible, before the market gets overcrowded with copycats.
Many customers would object to such a turn of events, though, as curved screens have historically been more prone to breaking when dropped. In the best-case scenario, Google would offer two versions of the next Pixel, one with curved screens and one without, Galaxy S7 style. However, if the LG deal doesn't go through, the question remains whether Google will even be able to quickly find another manufacturer of flexible OLED panels, so for now nothing is absolutely certain.