Tidal offers limited holiday membership, $0.99 for three months of premium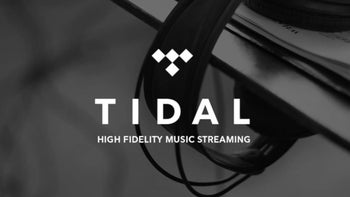 Tidal is bringing back the
Black Friday/Cyber Monday deal
for a limited time, so anyone who would like to try out the music streaming service can now do so for a symbolic amount. The deal is only available to new customers who will be able to access Tidal through the mobile app, web player and desktop at a very reasonable price.
Starting today and until January 2, 2019, new customers will be able to activate a three-month membership of Tidal at $0.99 for Premium or $1.99 for HiFi. Usually, these subscriptions are valued at $19.98 for three months of Premium and $39.98 for three months of HiFi, so this is quite a big discount.
Tidal is one of several music streaming services popular in the United States. It provides access to more than 60 million tracks, 244,000 music videos and lots of curated playlists and live events.
Since its launch,
Tidal
has hosted 140 livestreams and 320 events, during which it given away more than 400,000 tickets, released about 1,000 original videos and share more than 430 exclusive tracks, albums and music videos with subscribers.
The music streaming service is compatible with popular smart device platforms like
Android Auto
, Amazon Fire TV, Apple TV, Apple CarPlay, Samsung Gear, Plex, and Sonos. Of course, you can use it on your Android and iOS phones as well.
To take advantage of the new offer make sure to
head to Tidal's website
until January 2. Also, if you're a Sprint customer or plan to become one, you'll want to know that those who choose the Unlimited Plan are given the option to access a "free-forever" Tidal membership.
Recommended Stories