The official Carnival Theme for Sony Xperia smartphones now up for download
2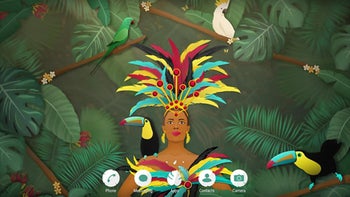 If you're an Xperia smartphone (or tablet) user, Sony Mobile has another surprise for you. In celebration of the Rio Janeiro Carnival happening in Brazil as we speak, the Japanese handset maker released a new Xperia Theme for the event.
Dubbed Xperia Carnival Theme, the asset is now available for download from Google Play Store. It requires Android 5.0 and above, as well as an Xperia device as well (obviously). You'll notice that many of the visual aspects of your Xperia handset will change once you install the theme, including the lockscreen, status bar, folder icon, action bar and wallpaper.
On top of that, some of the
Xperia themes
released by Sony Mobile contain new ringtones, notification sounds, and alarms, which might be the case with the Xperia Carnival Theme too.
One thing worth noting is that these Xperia themes may look slightly different, depending on the device you're installing them and the Android version they're running. In any case, you can download the Xperia Carnival Theme for free, so check it out via Google Play Store.