The LG G4 announcement, the leaked Sony Xperia Z4 specs, and the Surface 3 tablet: weekly news round-up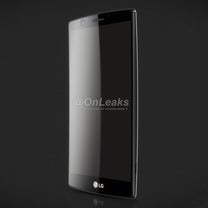 Once again, it is time for our weekly news round-up, where we put the most interesting stores from the past seven days for anyone who needs to catch up.
Let's start with something exciting – the LG G4 is going to be announced in the near future. The company will be hosting a media event later this month, and a new flagship is expected to break cover. And the nearer we're getting to its launch, the more leaks will be popping from here and there. Speaking of leaks, the specs for the LG G4 may have already been revealed by a benchmark result.
Specs for the yet-unannounced Sony Xperia Z4 were also spotted online. If rumors are to be trusted, Sony's next flagship will bring a powerful Snapdragon 810 SoC to the table, but the screen resolution will remain intact.
Okay, enough rumors; here's a bit of news that's as official as it gets. Microsoft announced a new tablet last week – the Surface 3 – and it is launching it at a very tempting base price of $499. This gets you a 10.8-inch slate running full-blown Windows
8.1
, with an update to Windows 10 coming up.
More on last week's top stories can be found in the slideshow below.