The BlackBerry Productivity Tab app gets more visual changes, tweaks
30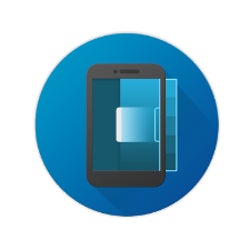 Since BlackBerry dropped development of its
proprietary OS
for smartphones and embraced Android, the Canadian company had to create differentiators that would make its products superior software-wise over other Android handsets available on the market.
The BlackBerry Productivity Tab application is one of the many Android apps that aren't compatible with other smartphones but those wearing the BlackBerry logo.
So, if you own a BlackBerry smartphone powered by Android OS, then you already have the BlackBerry Productivity Tab app, which has recently gone through a redesigning process.
However, it looks like that wasn't enough for BlackBerry, as the company has pushed another update to the Android app. Although this one is much smaller than the previous one, it continues to bring visual and user experience improvements, as well as bug fixes and minor enhancements.
The developers have done some tweaking to the app too like the Tasks tab that has now been repositioned at the bottom of the calendar view. You can already find the latest version of BlackBerry Productivity Tab in the Google Play.