Tattoodo's new mobile app lets you stay in touch with everything inked-up and win a grand prize
7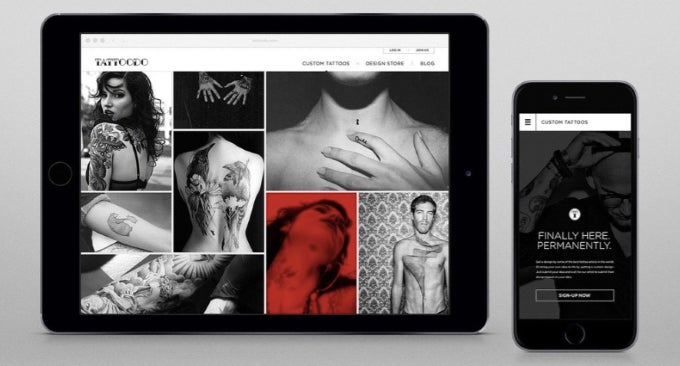 No matter what you think about them, tattoos are pretty huge. Over 25% of the Western world is inked, and the industry itself is valued at over $50 billion! But that's just the marketing part of the inked equation. Where the artistic part is concerned, nothing is off limits! So if you're seeking inspiration for your next tat, or merely want to check out some fine on-skin artwork, go ahead and grab Tattoodo's app.
Available on Android and iOS, the newly-launched application will entice you with a variety of content, along with the chance to win a trip to Miami and get a custom tattoo done by a famous ink artist!


Tattoodo will give you plenty of inspiration for your first or next tattoo.
Tattoodo comes with thousands of curated galleries to plow through, as well as community features like user profiles to share and comment on artwork. The web service already has more than 13 million unique monthly users, which makes for a remarkably lively community of tattoo fans! You can keep up with news and trends from the tattoo scene, as well as get in touch with artists. The content is sorted in custom sections such as Staff Picks, Tattoo Ideas, Artist Spotlight, Sports, Fashion, and NSFW (naughty, naughty!).

The application itself is styled like a combination of Instagram and Flipboard, with simplified looks that put the focus on the photos. If you've ever used Instagram, you'll feel right at home with how the app is laid out on both Android and iOS. The photo uploader features a collection of filters, the comments are ripe with hashtags, and the overall experience is very familiar. It's not like you need much else, is it?

To celebrate its long-awaited application's launch, Tattoodo will award a lucky user with a custom tattoo by specialist Ami James. In addition to getting the ink done at his LoveHate Miami shop, the prize includes a plane ticket to Miami and a three nights hotel stay. Sounds like a lot of fun! If you want to participate, simply create a profile inside the app and start uploading nice tats and content to boost your chances of winning.