T-Mobile deploys 4G services in 10 more US cities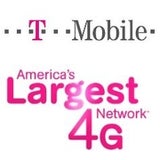 If you are a loyal T-Mobile subscriber, but you are still patiently waiting for 4G coverage, today may be a great day for you. T-Mobile has just announced that its 4G HSPA+ network is already kicking in
10 more major U.S. cities
, which brings the total number of the carrier's 4G markets to 167. That means that as long as your city is in the list and you happen to own a 4G-enabled smartphone from T-Mobile's arsenal, bandwidth-demanding tasks like streaming media wirelessly to your handset or uploading videos straight to Facebook should be trouble-free from now on.
T-Mobile's HSPA+ network currently offers peak downlink speeds of up to 21 Mbps, at least in theory, though even the network benchmarks performed by the carrier itself do not seem to go beyond the 12 Mbps milestone. However, it has been announced that by the end of the year 4G speeds are expected to double with subscribers in Las Vegas, New York City, and Orlando to be the first to experience the boost.
The newly added cities to T-Mobile's 4G coverage map are:
Ames, IA
Anderson, IN
Battle Creek, Benton Harbor and Jackson, MI
Fort Collins-Loveland, CO
Lawrence and Manhattan, KS
Springfield, IL
Wichita Falls, TX
A complete list of all the markets where T-Mobile's 4G network is live can be found
here
.
source: T-Mobile