T-Mobile & Sprint promise user location data sharing will soon stop
5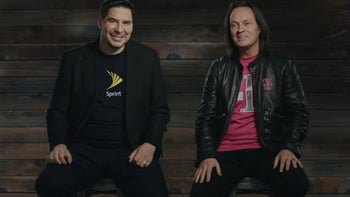 Following a
story
published earlier this week by
Motherboard
which shed a light on US carrier practices regarding the sale of user location data, T-Mobile and Sprint have today announced that they are in the process of revoking third-party access to this data.
In a
statement
to
The Verge
, a Sprint spokesperson said that it will no longer "knowingly share personally identifiable" location data, the only exception to this rule being legal requests. Similarly,
T-Mobile
confirmed that it's in the process of revoking access to all third parties, with CEO John Legere stating on
Twitter
that the practice "will end in March" without impacting customers that use the services for emergency assistance.
The two carriers, which are currently in the process of merging, also confirmed that Microbilt will no longer have access to their location data. Additionally,
Sprint
has notified Zumigo that its contract will be terminated immediately due to a violation of the carrier's privacy policies.
For those of you that may be unaware, the two companies mentioned above were named in
Motherboard
's report. More specifically, the bounty hunter hired by the publication was able to track location data through location-tracking service Microbilt, who itself obtained the data from Zumigo.
Previously, all four major
carriers
had promised to end location data sharing. But in a recent tweet by Senator Ron Wyden, the pledges were branded "empty promises to customers."