T-Mobile reports another strong quarter, topping Verizon in new phone additions
8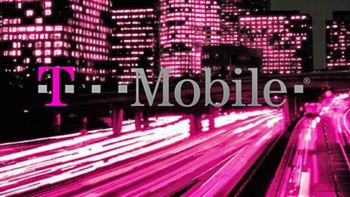 Yes, it is beginning to sound like a broken record, albeit one that is music to the ears of T-Mobile executives and stockholders.
Once again, this morning T-Mobile announced a strong earnings report
, this time for the fourth quarter that ran from October to the end of last year. Overall, T-Mobile posted 2.4 million total net additions, the carrier's best quarter yet.
The main figure that analysts were aglow about was the 1 million net postpaid phone additions,
which topped the 650,000 Verizon added in the quarter
. It was the best quarterly performance for that category in four years. Its postpaid phone churn of .99% was the lowest ever for a fourth quarter, down 19 basis points from last year's fourth quarter, and T-Mobile's second lowest postpaid phone churn figure ever. During the three month period, T-Mobile also reported 135,000 net additions for its branded prepaid service. Prepaid churn dropped from 4% during the 2017 fourth quarter, to 3.99% during the fourth quarter last year.
For all of 2018, T-Mobile reported some preliminary number. The nation's third largest carrier added 7 million net new customers overall, up from last year, and 4.5 million net postpaid additions. That was the best figure for the category in three years. 3.1 million of those were net postpaid phone additions, up year-over-year. The company added 460,000 net branded prepaid customers for the year, and finished 2018 with a total customer base of 79.7 million subscribers. Since it launched the Un-carrier program in 2013, the customer base has risen by more than 46 million.
"The T-Mobile team delivered our best customer results ever in Q4 2018 and we did it in a competitive climate while working hard to complete our merger with Sprint. That's 23 quarters in a row where more than 1 million customers have chosen T-Mobile - along with a postpaid phone churn result that's below 1%. These customer results speak volumes about our company, our network and our brand!"-John Legere, CEO, T-Mobile
T-Mobile's shares are up slightly following the report. The stock is currently trading at $67.88, up .16% on the day. The company is awaiting FCC approval of its proposed merger with Sprint. However, with the Federal government being shut down at the moment,
the FCC review is on hold
.