Study shows 98% of new iPad owners are satisfied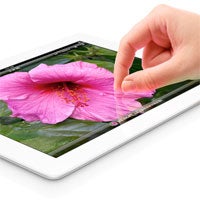 ChangeWave Reseach has just published its findings regarding customer satisfaction with the New iPad and it's looking good for Apple. The research company polled 200 new owners between March 22 and March 28 to gauge their overall satisfaction, likes, dislikes, and impact of the heat issue.
82%
of users responded that they were
"Very Satisfied"
, while
16%
stated that they were
"Somewhat Satisfied."
Only 2% said they were "Somewhat Unsatisfied" and no one felt "Very Unsatisfied" with the device.
When ask to choose up to 3
features they liked best
about the New iPad, an overwhelming
75%
cited the
"High-Resolution Retina Display"
as being favorite. Other favorite features included "Long Battery Life", "4G LTE Capability", "Speed of Device / Faster Processor" and "5-Megapixel iSight Camera" coming it at 22%, 21%, 20%, and 18% respectively.
When asked the same about their dislikes, the
top complains
were
"Cost of the New iPad"
and
"Cost of Wireless Data Plan"
which clocked in at 26% and 23% respectively. In a tie for 3rd was "Size/Weight" and "Amount of Flash Storage" which both accounted for 8%.
Finally, when asked about the
heat issue
with the New iPad,
89%
said it was
"Not a Problem or Haven't Experienced Any Problem."
Only 4% stated that it was "Somewhat of a Problem" and no one thought it was a "Very Big Problem."
source:
ChangeWave Research