Stories you shouldn't have missed this week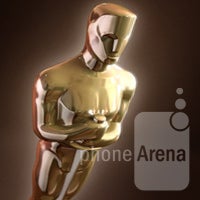 Another exciting week is nearing its end, and we once again bring you the stories that were totally worth checking out. We have quite a lot of them this time, so you might want to throw a bag of pop-corn in the microwave before reading along. Ready? Okay, here we go.
The week began with a bang that came right from camp Amazon. The online retailer announced the start of its appropriately named
Penny-Pincher Sale
, which put the price of all AT&T, Verizon, and Sprint phones down to a mere penny. Tempting, isn't it? Well, you still have time to take advantage of the hot offer as the sale ends at 11:59 PM PDT on November 28, so if you have your mind set on getting a brand new, shiny smartphone, now may be a good time to grab one.
Later on Monday we presented you with our
Holiday gift guide
, which lists together all of the coolest smartphones and tablets the national carriers have in stock. We have some European offerings thrown in there as well, so if you happen to live on the other side of the pond, you might still want to check it out.
By the way, now is a good time to remind you that we are hosting the
PhoneArena Awards of 2011
, where we highlight the most significant events that occurred throughout the year. The awards for top technology breakthrough and best innovation have already been given out, but there is more to come in the forthcoming days so stay tuned! You, dear reader, can also participate. Feel free to cast your vote in our polls for best smartphone, best tablet, and person of the year!
The week would feel incomplete if we don't treat you to a great editorial, and the one we brought to you this time is called
"Why Google wants to kill SD cards, and what's holding them back"
. In case you haven't noticed, the last three flagship devices from Google and its partners, namely the Nexus S, Motorola XOOM and Samsung GALAXY Nexus have all shipped without SD card slots. But why is that? Check out our article to find out! We also compiled a great list of iOS and Android apps for all of you DIY fans out there. Measuring tools, advanced calculators, home renovation assistants, color palette apps – all of the software we have listed is meant to make your next do-it-yourself project seem more like a child's play and less like a tedious task.
Thursday was the day when LG and Prada announced that they are teaming up once more to bring another exquisite handset to the world. However, while previous Prada handsets have been nothing more but shiny featurephones, the
Prada phone by LG 3.0
is rumored to be a full-fledged smartphone powered by Android. The next LG Prada phone is on track for an early 2012 launch, so keep an eye on that if fashionable devices are your cup of tea.
Later on Thursday, an important statement came from
AT&T
hinting that the merger with T-Mobile is not very likely to happen after all. AT&T announced that it had withdrawn electronically the merger application papers from the Federal Communications Commission, which more or less indicates that the carrier is halting the $39 billion deal. And since the whole AT&T T-Mobile merger was a story of epic proportions, we thought that it would be a good idea to give it a nice overview from beginning to its current state.
Remember the
Adobe Touch Apps suite
– the set of productivity tools for Android tablets that the software giant unveiled not long ago? We thought it was time to look deeper into it and see exactly how much productivity the software pack supplements our tablets with. And it turns out that the apps in the suite are much more than just fancy toys, but they are not quite potent enough to be called true professional tools either. Feel free to check out our overview to learn more.
To make your Friday more interesting, we had a
shootout battle
between two mighty smartphones – the iPhone 4S and the Samsung GALAXY Nexus. In an effort to find out which one of the two had the better camera, we took a number of photos and videos with both handsets under various conditions, and the results are out for you to see. Which one turned out victorious at the end? Read along to find out. And before we go, do not forget that it is still not too late to take part in our
HTC EVO Design 4G giveaway
. The rules are simple: add us to your Google Plus circles and post a comment on our post. Easy as pie! Read the story below for more details. Have a great weekend, everyone!