Sprint shares soar 28% on fourth straight quarter of net postpaid phone additions
7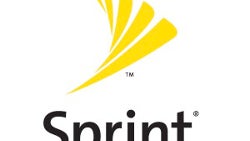 Sprint stock holders had a great day on Monday as the stock soared nearly 28% to $5.90. For its fiscal first quarter, the company announced net postpaid phone subscriber growth of 173,000. This was the fourth consecutive quarter that Sprint had growth in this category, and was the highest total Sprint has reported in nine years. The previous year, Sprint lost 12,000 postpaid phone subscribers in the period. Net losses in prepaid were 331,000, a slight improvement from the net drop of 366,000 prepaid subscribers announced last year.
Postpaid phone churn at 1.39% was the lowest in company history, and it was the sixth straight quarter with a year-over-year improvement. Total postpaid churn was flat at 1.56%. The number of total connections amounted to 59.45 million compared with 56.81 million last year, and ARPU was $4/month lower for postpaid and 50 cents/month lower for prepaid. Sprint recorded a net loss of $302 million or 8 cents a share for the period. Last year, it reported a net loss of $20 million or 1 cent a share.
"We had another quarter of solid progress in our turnaround with the highest first quarter postpaid phone net additions in nine years, the lowest postpaid phone churn in company history, and finally being postpaid net port positive against all three national carriers after five years. We also grew wireless net operating revenue year-over-year while aggressively reducing the cash operating expenses of the business and our network is performing better than ever."- Marcelo Claure, CEO, Sprint
The company rolled out its tri-band LTE Plus network to 33 additional markets in the period, bringing the total to 237 that offer the service. At the end of the three months, Sprint found itself in a very liquid position with $5.1 billion of cash and cash equivalents on its books.
source:
Sprint