Sprint decides to skip the AWS-3 spectrum auction this November
28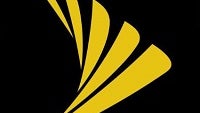 Sprint has decided not to participate in November's auction for AWS-3 spectrum, known as Auction 97. Applications to take part in the auction were due today. Upfront payments are due on October 15th, and the auction takes place on November 13th. Among those taking part in the auction are expected to be T-Mobile, Verizon, AT&T and Dish Network.
This will be the largest sale of spectrum since 2008, when the FCC raked in $19 billion in an auction. While this year's auction features AWS spectrum, Sprint did say that it would consider participating in next year's auction of 600MHz spectrum that was given up by television stations. Signals at 600MHz penetrate buildings better, and also travel longer distances. The FCC is expected to rake in $10 billion with November's AWS auction.
"Sprint has decided not to participate in the FCC's AWS-3 auction but will continue to evaluate the opportunities presented by the upcoming 600 MHz incentive auction."- Jeffrey Silva, spokesman, Sprint
Sprint could have made the decision to skip the auction because it already has more spectrum than its rivals. The AWS spectrum also is not compatible with most of the carrier's current holdings.
Instead of expanding it's Sprint Spark tri-band LTE service, it's believed that the wireless operator wants to focus on enhancing it in 3 to 5 markets. Spark, which uses 2.5GHz spectrum acquired from Clearwire, works with special equipment on certain handsets. This technology allows the phone to quickly determine which of the three LTE bands is best suited for the specific task at hand, allowing for faster data speeds. Sprint expects Spark to cover 100 million potential customers by the end of the year.
source:
Bloomberg