Spotlight: ZXTune is a chiptunes player for Android that brings the old-school love back
1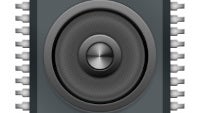 Hey, want to bring the old-school video game music love back? Grab ZXTune and get to work scrounging the internet for songs in ancient computer file formats! Indeed, the sheer amount of file formats supported is staggering! There's seemingly everything in there, including tracks from Amiga, Atari, Commodore, Nintendo, and Gameboy sequencers!
To aid you in chiptune music discovery, ZXTune comes integrated with various chipmusic catalogues, such as ZX Spectrum, ModLand, High Voltage and Modern ZX Spectrum, which will make it pretty easy for you to find quality songs!
As for functionality, ZXTune is compatible with devices running Android 2.3.3 and up and is able to pause the music for incoming or outging calls, offers playback control, has different interpolation modes for balancing the quality and performance ratio, lock and homescreen widgets, and perhaps the best part - setting chiptunes as ringtones!
Although ZXTune's interface doesn't look incredibly great or anything, the application is free and happily clean of any paid functionality. Grab it and listen to the sound of twisting old circuits!