Music streamer Spotify says it has over 200 million Monthly Active Users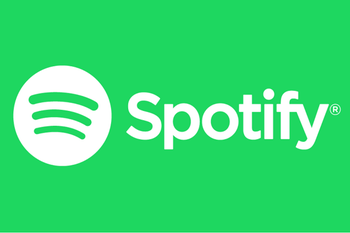 Spotify, with 40 million tunes in its library that can be streamed over multiple platforms,
has announced that it now has over 200 million Monthly Active Users
. However, even with a focus on signing up members to its paid premium plans, over 113 million people continue to rely on Spotify's ad-supported free service. More than 87 million members are part of a paid premium subscription plan. Spotify charges $9.99 a month for an individual (after a 30 day free trial), $14.99 a month for a family with up to six members, and $4.99 monthly for verified college students.
Premium members can play any track they'd like to hear at the moment, with unlimited skips and no ads. In addition, they can stream audio in high quality, and listen to tunes even when offline. The company adds that it has members in 78 countries and territories and is the largest audio streaming platform in the world. Last year at this time,
Spotify announced that it had more than 140 million users
with over 70 million subscribers listening through the free ad-supported service, and another 70 million who were part of a paid subscription plan. Some of the growth in the number of overall Spotify streamers could be due to the increasing popularity of smart speakers, many of which offer free and premium Spotify streaming through the devices' virtual personal assistants.
Additionally, Dustee Jenkins, Spotify's global head of communications,
told Cheddar
that the company came to CES 2019 to announce its expanding podcast capabilities. Late last year, Spotify redesigned its app to allow it to better promote the podcasts it streams. And at CES, the music streamer announced that it would be the only place to listen to podcasts from former ESPN talent Jemele Hill. Jenkins said that Spotify believes "there is a future significant opportunity in podcasts and making sure we have the right kinds of unique content on our platform." Besides signing Hill, Spotify has locked up Amy Schumer, who reportedly got paid $1 million to do a podcast for Spotify.
Spotify launched on October 7th, 2008. In the ensuing 122 months and 23 days through the end of the Q4 2018, the company has yet to turn a profit. It will announce its results for the three months covering October through December 2018 on February 6th. Will Spotify finally break into the black? We will know the answer to this question early next month.