Sony teases new curved design for upcoming phones
38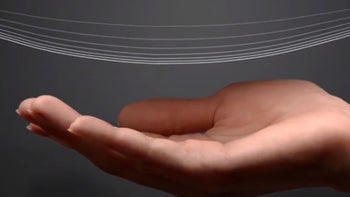 Sony is expected to launch a brand new phone in just about a week and the company has now teased that the device will come with a new design.
While Sony is one of the most prolific Android phone makers - it launched a new high-end phone every six months or so - its design has remained relatively unchanged. The rectangular looks and blocky design of its devices is actually one thing that makes a Sony phone easy to recognize among all others.
This new phone - likely to be called the Xperia XZ2 - seems to have a curved back, an important ergonomic feature that allows the phone to fit better in your hand allow you to reach further with your finger.
With most phones these days sporting a 2:1 taller and narrower screen, we expect that the XZ2 could also adopt the new design format and maybe even be a phone with a reduced bezel. You can find the teaser right below, while for the actual unveiling you will have to wait one more week. We will be at the Mobile World Congress in Barcelona covering new devices and everything interesting that happens around them, so... stay tuned!