Siri performance class-action lawsuits are just for making a quick buck, argues Apple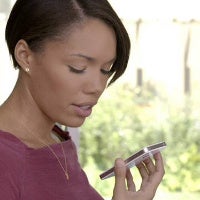 Those
Siri class-action lawsuits
that say the software doesn't recognize what they say or what they actually want it to do, compared to the experience in its
polished commercials
?
Well, Apple's lawyers argue they are brought on by gold diggers looking to make a quick buck out of Apple's cash hoard. Siri is still labeled "beta", after all, so the company can get away with murder regarding its performance.
These are the exact arguments Apple's lawyers are using to ask for the class-action dismissal, and then add some:
Tellingly, although Plaintiffs claim they became dissatisfied with Siri's performance "soon after" purchasing their iPhones, they made no attempt to avail themselves of Apple's 30-day return policy or one-year warranty—which remains in effect. Instead, they seek to take an alleged personal grievance about the purported performance of a popular product and turn it into a nationwide class action under California's consumer protection statutes. The Complaint does not come close to meeting the heavy burden necessary to sustain such claims.
We can't really imagine a judge who wouldn't bite his cheeks from the inside not to laugh when someone claims damages from an ad that doesn't entirely jibe with reality, but the commotion is fun to watch.