Big Apple resident sues Apple for misleading Siri ads
16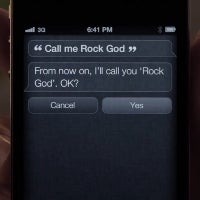 Now that Apple is one of the richest companies in the world, frivolous lawsuits are more than guaranteed on both sides, and the latest is aimed squarely at Siri.
A New York man is suing the Cupertino gang, claiming that the Siri ads are misleading, and Apple's venerable voice-controlled assistant is not at all what it's cracked up to be in there.
[I]n many of Apple's television advertisements, individuals are shown using Siri to make appointments, find restaurants, and even learn the guitar chords to classic rock songs or how to tie a tie. In the commercials, all of these tasks are done with ease with the assistance of the iPhone 4S's Siri feature, a represented functionality contrary to the actual operating results and performance of Siri.
The plaintiff filed his class lawsuit against Apple yesterday in Californian court, and now we have the feeling that the "beta" label Cupertino slapped on Siri was a pretty smart thing to do, after all. Read the whole filing embedded below.