Shazam listens, recognizes the sound of $32 million in venture capital
3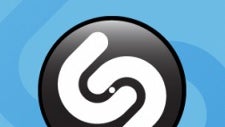 Music recognition service
Shazam
might sound like a simple idea recognizing your favorite tunes, but you'd be surprised to find out that to spur its growth, the company has raised $32 million in venture capital. The funds come from Kleiner Perkins Caufield and Institutional Venture Partners, which has previously backed Twitter, ComScore and Netflix.
The deal can't beat photo-sharing social startup Color which managed to attract $41 million from the get go, but it still seems like a huge amount. Shazam's CEO Andrew Fisher clarified that the capital injection will be used to
push Shazam into TV territory
, as well as for growth acquisitions. It has already launched partnership with retailers like Old Navy and expects to start ad campaigns allowing users of the service to use the app with TV shows and movies. To clarify the justification for such an investment, Fisher mentioned that in 60% of US households people use Shazam while watching TV.
Currently, the music recognition app has over
150 million users
which tag a total of more than 4 million songs a day. This is mostly monetized by ads, but given Shazam's claims that it has channeled $100 million worth of tune purchases to iTunes and other music stores, this might give a better idea for the financial prospects of the app.
When it comes to the TV business, Fisher said: "The broadcast piece for us has been going really well. We started with a relationship with NBC Universal and have since added MTV, Discovery Networks and others." Just recently, Shazam has acquired Tunezee, helping the app to add
synced lyrics to the currently played song
, but that seems like just the first step. In addition, the application plans to launch a
social feature
possibly called Shazam Friends. Do you personally feel that such a capital investment in the London-based company is justified?