Second HTC One M9 wallpaper is even prettier than the first, reconfirms 1080p screen
33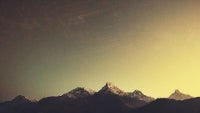 HTC ROM developer LlabTooFer is proving yet again that somehow he's got privileged access to internal HTC information with another wallpapers allegedly ripped from the One M9's firmware. As best as we can tell, the wallpaper is legit and will likely end up being available to M9 owners down the road. The source promises to release one new wallpaper every day until the M9 is unveiled.
Having loaded the wallpaper on a device of our own already (yes, it's pretty), it's worth mentioning that we're again looking at a 2160 x 1920 resolution wall. If this ends up being legit, it would mean that HTC has kept its cool and will not be jumping onto the Quad HD (1440 x 2560 pixels) bandwagon. If you're wondering where that extra resolution goes, it's simple – it's there to allow for a scrollable wallpaper.
HTC is now confirmed to be prepping an announcement for the One M9 (and perhaps an even better spec'd One M9 Plus version) on March 1 at MWC 2015. Both models are expected to feature Qualcomm's latest – the 64-bit, octa-core Snapdragon 810 – along with a new version of HTC's custom Sense UI based on Android 5.0 Lollipop. From what we know, the two models will mainly differ in terms of their displays – a 5-inch, 1080p panel for the One M9, and a 5.2-inch, 1440p unit for the One M9 Plus.