Samsung's official Galaxy S6 and S6 edge teardown showcases the guts of these beastly handsets
8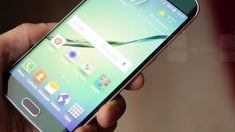 Sure, the
Samsung Galaxy S6
and
S6 edge
are two very good-looking smartphones, but under the hood, are they as pleasing to gawk at? Well, for those intrigued by the inner workings of these two titans, Sammy has just provided an official teardown of each, complete with a close-up look at all of the components and intricacies.
For true geeks, a look at the internals can be even more exciting than the outer profile, and Samsung proudly describes each and every aspect of the S6 and S6 edge's underbelly in grave detail. As you'll probably have gleaned already, there are quite a few upgrades versus the preceding
Galaxy S5
, which looked quite different
when stripped of its outer shell
back when it was the new kid on the block. For example, the S6 pairing boasts a 1.2-watt loudspeaker allied to a smart amplifier, which renders it 1.5x stronger than that of the older model, and with audio being a major point of consideration for Samsung this time around, the earphone jack has also relocated to the bottom of the device.
If you're a sucker for the technical side of things, then the full teardown, complete with descriptions, is well worth the read. Covering everything from the 14nm, 64-bit chip to the LPDDR4 RAM, it's a thorough assessment, and you can navigate your way through the entire document at the source link.