Samsung's heir Jay Y. Lee indicted for bribery, perjury as trial commences
47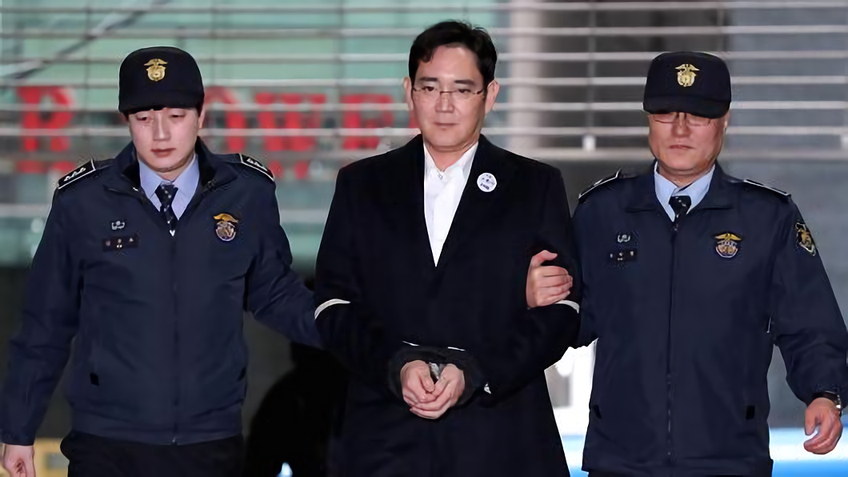 Today, Samsung's heir Jay Y. Lee stood trial over charges of committing perjury, embezzling funds, and playing a key part in the colossal influence-peddling scandal involving former South Korean President Park Geun-hye.
Lee arrived handcuffed at the Seoul Central District Court alongside four other high-ranking Samsung executives. He was
taken into custody
back in February, and since then, a further arrest followed for the ex-President of South Korea.
For those unfamiliar with the story, Lee, who serves as the de facto head of Samsung Group after his father suffered a
heart attack
, allegedly wired the equivalent of almost $40 million from Samsung subsidiaries to two foundations set up by President Park's confidante, Choi Soon-sil. Reportedly, the money were paid out to win favor from the country's state pension fund, which supported a merger between two Samsung affiliates in 2015. The move was supposed to smooth over the father-to-son transition of Samsung's ownership, but needless to say, it backfired in a spectacular fashion.
Although Samsung's day-to-day proceedings are unlikely to be affected by the latest events, the tech giant could suffer in the long haul from a huge power vacuum if Lee is found guilty.
Source:
The Investor