Samsung's Game Live streaming app for Android is now on Google Play Store
2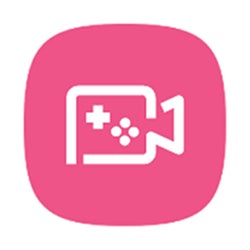 Samsung has many of its own apps installed on Android smartphones, but most of them are considered bloatware. However, that doesn't mean that some of these apps developed by Samsung aren't useful for specific activities.
Game Live is one such app that allows gamers to live stream their gaming sessions directly from their smartphones. Streaming is done through traditional services like Twitch, Facebook, and YouTube, though there are some restrictions, which will hopefully be removed in future versions of the app.
The important thing is Samsung's Game Live has just been released in the Google Play Store, which means updates should come more often than usual. Judging by the version number, Game Live is still in beta, so updates will be a critical aspect of the development process.
Among the restrictions we mentioned earlier, there's one that will only allow videos at 4GB or 200 minutes at high quality. Also, if you plan to stream on Twitch, you should know the quality is lower than expected. Moreover, you can't use a different Google account for YouTube other than the one you have set up on your smartphone (in case you're using a separate YouTube account for gaming).
Game Live doesn't support all Samsung smartphones, but it certainly works on
Galaxy S8
and
S8+
. It will also run on the
Galaxy S7
and
S7 edge
, but it might not support older models for now.