Samsung expecting record smartphone sales in Q4
13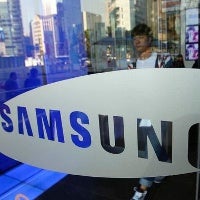 Samsung is expecting to post record smartphone sales in the last quarter of 2011, which will be a huge factor in the company's positive results for the Holiday trimester. In the third quarter of 2011, Samsung zipped past Apple to become the
world's largest smartphone maker
and in Q4 smartphone sales could reach the whopping 35 million, nearly 25% more consequentially.
Samsung will release its quarterly guidance on Friday, with the official results ringing in late January. Analysts expectations point to Samsung ending the quarter with nearly $4.1 billion (4.7 trillion won) in operating profit with revenue of 46.2 trillion won.
"Its smartphone business is now a main growth driver, and has also lifted growth of its component business. But the biggest challenge is whether it can hold onto its smartphone market share against rivals. Any retreat in phones could also be detrimental to mobile chips and display operations,"
Lim Do-ri, analyst at Solomon Investment & Securities, said.
The Samsung Galaxy S II and the recently released Samsung Galaxy Nexus are one of the hottest Android smartphones on the market right now, and in 2012 the Koreans are expected to bring the 5.3-inch Galaxy Note to the States. At CES, the company would also possibly unveil new devices, and everyone is hoping for a successor to the Galaxy S II.
Samsung is Asia's most valuable company and the world's largest tech company by revenue. In 2012, the Koreans are projected to see record smartphone sales of 170 million units. Samsung remains the only profit-making DRAM chip maker, and its TV business could also contribute to a very strong Q4, so stay tuned.