Samsung Gear Sport gets a small but important software update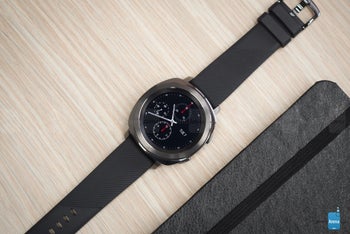 Samsung claims the Gear Sport's battery can "
go nonstop for days on a single charge
," but we know the main issue with smartwatches is that they barely last 1-3 days, let alone one week or more. Even though manufacturers are trying to further improve battery life through software updates, there's only so much they can do.
Gear Sport smartwatch
, you'll be pleased to know Samsung has just released a small update that brings some under the hood improvements.
The update weighs in at 16MB, so it's definitely not a large download. It brings device security improvements and some changes to the battery charging algorithm. It's a bit unclear what exactly the update does to the battery, but it might charge faster than before.
As far as the security changes go, there's really nothing to add here since Samsung hasn't provided any other details in the official changelog, so let's just leave it at that.