Samsung Galaxy Tab drops in price to £479 in the UK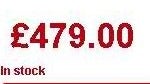 Having been available since the beginning of the month already, Samsung's popular tablet is already seeing some surprising price drops throughout almost all retail outlets in the UK.
Originally, the Samsung Galaxy Tab launched with a price tag of £529.99 ($857), but now places like Dixons and even Amazon have dropped its price to a slightly easier price of £479 ($775) – which is actually for an unlocked and SIM-free version.
Needless to say that its quick drop in price could point to the type of demand it's garnering, but it just seems that being priced at £529.99 wasn't enabling the device to drive sales – so that's probably the reason for the lower price point. All in all, it's the consumer who ends up winning now that it won't cost as much to own this Android powered tablet.
via
Eurodroid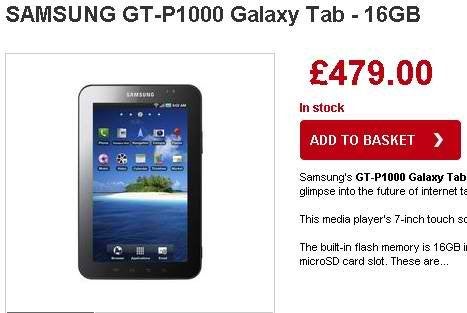 Samsung Galaxy Tab is now priced at £479 in the UK.
Recommended Stories