Samsung Galaxy Note 4 may be released after September 15th
19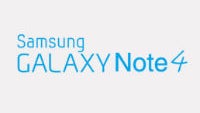 The Samsung Galaxy Note 4 announcement date has been
finalized
, and it sounds like Samsung may be planning to announce the rumored
Gear Solo
at the same time. Of course, that still leaves a question as to when the Galaxy Note 4 will be released. A new bit of evidence is giving a hint that the release might come during the last two weeks of September.
The information comes from a leaked document that appears to be directly from Samsung, and it warns employees that there will be a blackout period on paid time off (PTO) set for September 15th to the 28th. Obviously, that doesn't prove a release, but it is a strong indication, because only a major release would lead to a PTO blackout. It is an oddly long blackout period, which could mean one of two things. Either Samsung is planning a rolling release of the Note 4, or Samsung hasn't actually settled on a release date yet.
Samsung undoubtedly wants to beat the iPhone 6 to market, so it is possible that Samsung is delaying in choosing a specific release date in case rumors start to peg a date for Apple's next flagship. Whatever the plan is, we should find out in less than one month.