Samsung Continuum postponed by Verizon until November 18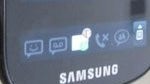 We were just tipped that contrary to
other reports
, an internal Verizon document reveals that Big Red has pushed back the launch date of the
Samsung Continuum
until November 18. In this internal Verizon correspondence, it wasn't specified what's the cause of the delay but our tipster points out that the probable reason is that November 11 is the release date of the Motorola Citrus and Samsung doesn't want the Continuum to share the spotlight with any other device. This may be true or false, but the end result is that we would have to wait a week longer for this much-anticipated handset, if the rumor turns out true.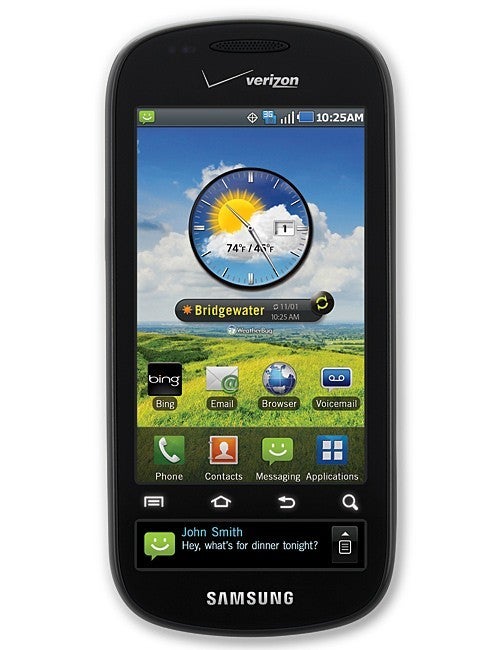 The Samsung Continuum packs 1GHz Hummingbird processor, 5MP camera with LED flash and 720p video recording, 512MB of ROM and 384MB of RAM. Impressive specs, no doubt, but nothing here that's unheard of. However, the real star in this device is the combination of two Super AMOLED displays – one main 3.4-inch Super AMOLED capacitive touch-screen display with a resolution of 480x800 and a secondary one dubbed the "Ticker".
The "Ticker" is an all-around great idea, because it means you can see a lot of relevant data without using your power-hungry main display. It's useful as a notification bar showing missed calls, text messages and e-mails, but it's even better that you can see RSS feeds, stock information, weather report or news with minimal power-consumption.
The only not so good thing about the Continuum is that it will launch with Android 2.1 on board, but the manufacturer has promised a swift update for the device. Until November 18 comes around, check out our Samsung Continuum
hands-on preview
and tell us of your expectations for this peculiar device. And, of course, hundreds of thanks to our tipster for this important piece of information.
*UPDATE:
And there goes the Samsung Continuum, available for purchase today - November 11. You know, no one is perfect, and neither are our tipsters. Sorry guys, we'll try to make up for it next time. By the way, did you hear about that iPhone 4 on Verizon coming December 8? Now, that's a story!
Recommended Stories