Sales of 4G devices projected to reach 87 million in 2012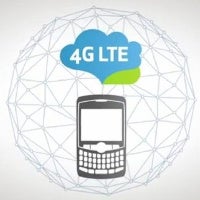 We'll remember 2011 as the year when WiMAX went the way of the dodo, surrendering to LTE - the dominant 4G technology of 2012 and the future, and latest research shows that this will allow the industry to
sell 87 million 4G LTE devices in 2012
.
This a huge 297% increase in LTE device sales, according to the latest report by ABI Research. 87 million includes all kinds of gadgets - from smartphones and tablets, and to USB dongles and portable hotspots, but an overwhelming 70% will be smartphones.
"In addition to 61 million 4G handsets being shipped in 2012, we estimate 26 million 4G non-handset products will be shipped. In the short-term, most of that will reflect customers purchasing USB dongles for legacy laptops and netbooks, followed by customer premise equipment, or home modem, purchases," ABI Research director of mobile devices Philip Solis said.
Outside of the States where LTE has already taken off, enthusiasm for the technology is not that prevalent. Western European carriers point out that users don't find an eventual bump in prices justified for the LTE speeds they'd get. This is likely to change in the future, though, as HD video starts becoming the standard and require faster connections.