Road Inc aims to be the first virtual automobile museum for iPad, brings 50 legendary cards in interactive 3D and sound
1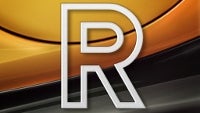 Cars are probably the biggest passion of the 20th century. From the first affordable automobile appearing in 1910 in the form of the Ford Model T to the most luxurious sports cars of today including monsters like the Mercedes - Benz SLR McLaren from 2009 and the mind boggling Pagani Zonda, automobiles have and are still capturing our imagination. The 21st century however has brought us another technological wonder - that of truly portable powerful computing in the form of tablets and the marriage of those two technology is what this app here offers -
Road Inc
by Pyrolia is a virtual museum of the automobile packed with audio, video, text and super slick interface.
It presents
50 legendary cars
in a 3D interactive view, the history of their making, the sounds of their engines, fact sheets - pretty much everything you can think of. To make this possible, the company claims to have invested nearly $1 million in the application with "visual production processes usually reserved only for major motion pictures" and the result is visible. That's best seen in the interactive 3D models of older cars, which look like they've just went out of the factory.
The application carries a seemingly high price tag of $9.99, but the impressive amount of content and the visual flare and polish, definitely makes up for that. Pyrolia also promises 10 more car models to be added soon for no charge. You do have to wait to download each car individually, but that's expected given the pile of information that's coming with it.
Finally, we'd like to add this poetic description of the car, which embodies the company's passion for its app and automobiles:
"A melting pot of freedom, progress, performance, seduction and power, the automobile is an intrinsic extension of the individual, and over time it has become a reflection of the society that it transports and inspires,"
Pyrolia wrote in the presser. Check out the video below and hit the iTunes link if you happen to like the application.