Rumor has Verizon close to making an announcement that will differentiate it from rivals
12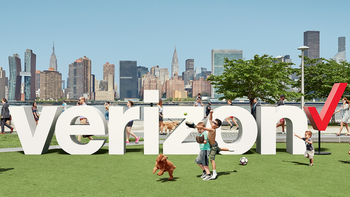 While T-Mobile loves to brag about fixing customer pain points with each Un-Carrier move, here's a pain point that no carrier appears willing to fix. When you send in your broken phone to be replaced under warranty, even if you just purchased it, you will most likely receive a refurbished unit. Now we can understand this if the phone being exchanged had been used for several months, but someone we know had purchased the
LG G3
when it was LG's latest flagship model. He also purchased a case that was recommended by the Verizon rep who also put it on the handset. A couple of days after purchase, the owner of the device tried to remove the case, but it was so tight that the volume button came off. And when this long-time Verizon customer exchanged his unit for a warranty replacement, he received a refurbished LG G3.
As we said, this is par for the course and is something that most carriers do. The LG G3 owner complained to Verizon, even getting through to then CEO Lowell McAdams, but the carrier would not budge. T-Mobile's own support page says, "The good news is that there are a few options to replace a defective device, including exchanging it, as long as it is under warranty. The device you get in exchange may be
a like-new
device."
While the major U.S. carriers don't seem ready to change this policy,
according to Cord Cutters News
, Verizon is planning to offer same day replacements for broken phones. Citing an unnamed Verizon executive, the report says that Verizon customers will be able to take their broken phone (under warranty we assume) into any Verizon Wireless retail location and walk out with a replacement if there is one in stock. While the original story says that Verizon customers "will reportedly be able to walk into any Verizon Wireless store with (a) broken phone and walk out with a new one," we would doubt that. Most likely a refurbished model will be offered in exchange.
The Verizon employee says that the nation's largest wireless provider is planning on unveiling this new service within a few weeks. The carrier is hoping to offer same day phone replacements as a way to differentiate itself from AT&T, T-Mobile, and Sprint.