Report: BlackBerry Oslo is the next Porsche Design model
19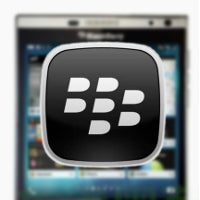 According to a report published today, the next BlackBerry Porsche Design model could be a phone we have already seen leaked images of. You're probably scratching your head, trying to recall what unannounced BlackBerry handsets we have pictured lately. Give up? The report says that the
BlackBerry Oslo will be the next Porsche Design model
priced in the neighborhood of $1000 to $2000.
Apparently, this report has been confirmed by a source that
BerryReview
has inside the company. The Porsche Design model produced by BlackBerry is usually based on the company's current high-end model.
The first such unit was the P'9981,
which was modeled after the
BlackBerry Bold 9930
and was released in 2011.
The P'9982 was an all-touch model
based on the
BlackBerry Z10
. The last Porsche Design model released, the
P'9983
,
features a 3.1-inch screen with a 720 x 720 resolution
and includes 64GB of internal storage. That model seems to be based on a combinaion of recent 'Berry models.
The BlackBerry Oslo appears to look very much like the
BlackBerry Passport
with a square 1440 x 1440 resolution display and the contextually aware hybrid keyboard that offers physical keys. Numbers and punctuation keys appear on the screen depending on what you are writing with the physical QWERTY. A Snapdragon 801 SoC is under the hood.
First reports had the device pegged as a sequel to the Passport
with a trimmer build. But the top of the Oslo, with its metallic design, has a very Porsche Design look to it. Today's report, if legit, means that the Oslo will end up priced in the same high price range as other Porsche Design models.
The report also adds that the leaked photos we have seen of the device don't have Porsche Design markings because they are BlackBerry developmental units. Assuming that this report is true, would you shell out the big bucks for the BlackBerry Oslo?
source:
BerryReview