Reminder: We'll be live covering Microsoft's WP7 event tomorrow
4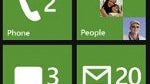 Just a reminder folks, we're literally less than
24 hours away
before Microsoft is positioned to show off all the
new features expected to come out of its next major release of Windows Phone 7
. In fact, we'll be covering the event live simultaneously on two sides of the big pond – one being in New York City, while the other in London.
Not only are we giddy about checking out the upcoming cool new features with the Mango update, but we're curious to know if there will in fact be any
new handsets being unveiled tomorrow
. The last time the Redmond based company did something like this, it was back last fall when they
officially unveiled the first set of Windows Phone 7 smartphones to the public
.
Either way, just make sure to check back here on our site to get the latest and most up-to-date news surrounding the event. And without a doubt, we'll be covering the event live on both ends of the pond to give you all the news as they're breaking. Remember, the event starts promptly at
10:00 AM EST
, but we'll more than likely commence our coverage around 9:30 AM EST – so be sure to check back here tomorrow morning!