Rashr does flashing roms and backing up Android without rebooting and adb command prompts
10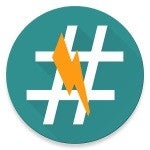 Here's an app for the tweakers among you! Rashr automates the process of flashing and backing up your rooted Android device's recovery & kernel without rebooting, hooking up to a PC and doing command prompt tricks, or mixing other hardware and hurdles in the process.
Rashr contains an OpenRecovery script manager with the ability to flash ZIP files or create backups of your Android device's partitions. This lets you flash IMG files from internal and external storage, or backup kernel and recovery without involving a PC or rebooting your device. Full command logging is enabled, so you know what Rashr is doing every step of the way.
The app is connected to a server where over 3500 device recoveries (ClockWork, TWRP, Philz) are stored and can be automatically leeched according to the task at hand. Developer Aschot Mkrtchyan estimates device compatibility at 90%, but cannot guarantee a successful outcome when Rashr is used with custom roms and stock Chinese firmware.
Rashr is a free app that comes ad-supported. If you don't like that, you can grab its source code and recompile a version with no ads. Ultimately, supporting the developer will feel more satisfying.