Pokemon GO Fest coming to the United States in mid-June
1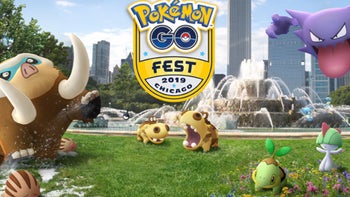 The folks at Niantic have gone a long way since their first Pokemon Fest, which was a total fiasco. After a more than decent 2018, the company is back with another series of Pokemon GO events that have already started earlier this year in South America.
Today, Niantic announced three new Pokemon GO events are coming to three cities around the world: Chicago, Dortmund, and another city in Asia that will be confirmed later on. If you plan to attend the Pokemon GO Fest in the United States, you'll have to plan your visit to Chicago between June 13-16.
In the following weeks, Niantic will offer details on how to purchase tickets to this summer's biggest Pokemon GO events, so stay tuned for more info on the matter. Also, the company revealed that a number of Safari Zone events will be coming in the second half of 2019.
More importantly, Pokemon fans who can't attend these events for obvious reasons will have other ways to participate in Pokemon Go Fest no matter where they are around the world, so don't fret if you can't make it in person.
Finally, it appears that Niantic has important things to announce regarding the upcoming worldwide Community Day events, so mark your calendars for the following dates: May 19, June 8, July 21, and August 3.