Peacekeeper benchmarks rank Apple and Samsung providing the fastest mobile browsing
1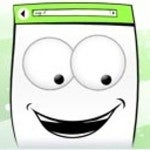 More than two and a half million results have been submitted since Futuremark's browser benchmark test Peacekeeper was launched, on 3140 different browser versions. The software found Chrome king of the hill on desktop machines, but we are more interested in the mobile results.
The top dogs from the ones people bothered to submit seem to be Apple and Samsung - the iPad 2 and iPhone 4S got the highest scores in tablets and smartphones, respectively, followed by the Samsung Galaxy Tab 10.1 and the Galaxy S II:
Peacekeeper measures rendering speed and
Javascript performance
, not Flash, and the newest version checks on all the HTML5 bells and whistles your browser can handle, so you can go ahead and give it a run on your device. The speed mainly depends on how powerful your CPU is, if other plugins like Flash are turned on, if you minimize the test to run in the background, as well as if you stretch the image bigger on the screen. It is, however, not affected by your Internet connection speed.
source:
Futuremark