Opera Mini's latest update adds... cricket scores?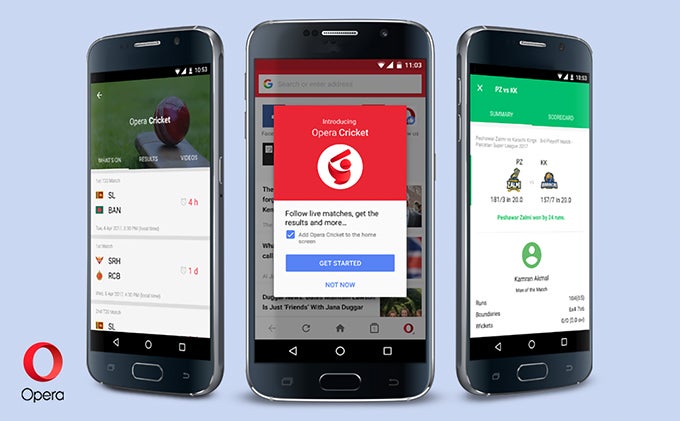 Bonus points for the unnecessary addition of a navigation bar at the bottom
Sometimes an announcement is so out of the left field you can't help but wonder just how many board room meetings it had to survive to become a reality. Such is the case with Opera Cricket – the browser maker apparently finds cricket junkies a large enough demographic to warrant the inclusion of a special section dedicated to the sport to its mobile browser,
Opera Mini
.
Admittedly, this isn't such a radical move, considering Opera Cricket is enabled in India only, where the sport is has its fair share of fans. Plus, the Opera team uses this as a pretty good excuse to flaunt its compression algorithms, which are extremely useful in countries with poor wireless data speeds. In fact, they are the biggest reason Opera Mini is so popular around the Globe, and the company will apparently take any chance to remind us of their existence.
This is why, as of today, users in India can enjoy a wide range of content regarding cricket: a "What's On" category keeps users up-to-date on ongoing matches, and even provide ball-by-ball commentary for the biggest games. People can also subscribe to a specific game to receive a notification when it starts. Apart from that, Opera's Cricket section also offers detailed information about teams and players, as well as video highlights from a given match.
Those who would rather not be constantly spammed with information about the cricket season will be happy to know the feature is entirely optional. It can be activated through a pop-up window that will appear after updating Opera Mini to the latest version. The company's reasoning as to why it made Opera Cricket a reality is: "We Indians live and breathe cricket, and we don't want to miss out any match." Okay then.