Only in Japan: Snapdragon S4 Pro-equipped Aquos Phone Xx 203SH will make a debut in 2013
23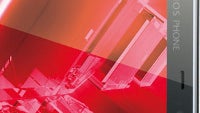 Japan is the land of exotic phones you'd see in no other place on the globe. Such is the Shrap-made Aquos Phone Xx 203Sh, a monster device running on Qualcomm's Snapdragon S4 Pro chip, the same silicon that will power the coveted LG Optimus G.
The new Aquos Phone will come out in the Spring of 2013 as part of Japanese Softbank's new Android selection. The specs are pretty much mind-blowing in every aspect. There is 2GB of RAM, 32GB of expandable internal storage, a 16-megapixel rear camera and a front facing shooter.
Most importantly we see how this Sharp Android flagship sees the future and it is one of even bigger screens. The Xx 203SH will ship with a 4.9-inch display with a resolution of 720 x 1280 pixels, and the phone will run on Android 4.1 Jelly Bean.
It looks brilliant and we can only hope that around spring 2013 our carriers will be flooded with similarly specced devices.
source:
Softbank
via
Akihabara