Official Samsung Galaxy S23 Ultra cases leak
We may earn a commission if you make a purchase from the links on this page.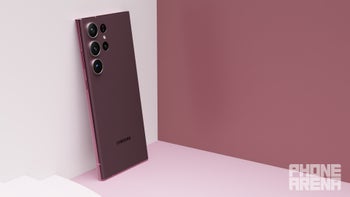 In the weeks immediately before a
Samsung
event, sooner or later we get to the point where we have no idea what is left there to leak. Android manufactures are bad at keeping secrets, and the Korean tech giant is by far one of the worst offenders.
This time around, the situation is hardly any different. Samsung is preparing to launch its flagship series for 2023 - the
Samsung Galaxy S23
lineup - at an event that will take place on
February 1st
. And after the entire spec sheet and multiple renderings have been leaked, next in line are the official Samsung accessories.
Evan Blass
, a prolific tech tipster with a rather reliable track record, has shared images of some of Samsung's official cases for the
Galaxy S23 Ultra
. The photos were posted on the latter's Twitter account and are available below.
Based on the images, we can deduce that Samsung's proprietary accessories will be very similar to the ones from last year. At least one case design is making a full comeback: just as before, the Ultra will be getting a Smart Clear View Cover.
The latter will come in 4 tints, each corresponding to one of the colors of this year's lineup. Namely, these are rumored to be Cotton Flower, Phantom Black, Botanic Green and Misty Lilac. In layman's terms, these shades roughly translate to beige, black, green and light pink.
While only the Smart Clear View Covers have formally been leaked, we can assume that Samsung's other official case lineups will also be making a return. This includes the LED View Covers and the Silicone Covers with Straps.
At any rate, for the time being it looks like there will be no surprises when it comes to Samsung's looming announcement. Everything from the smartphones to the accessories looks very familiar. Whether that is a good thing remains to be seen.