Nokia launches 9 new products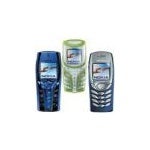 Nokia yesterday introduced the latest additions to its strong portfolio of phones, with high-quality color displays, Java (TM) and multimedia messaging (MMS) support in the active, classic, fashion and premium categories, as well as a mobile entry phone, a new messaging device, and three new mobile enhancements. Nokia also announced its intention to bring mobility to the games industry.
Nokia will bring mobility to the games industry by offering console quality games for a new mobile game deck product category. The rich games will be distributed on memory cards. Mobile gaming interactivity will reach new levels together with game optimized mobile devices that offer consumers a truly rich, interactive mobile gaming experience. Nokia will introduce the first game optimized product in the mobile game deck category, the Nokia N-GageTM mobile game deck, together with branded game titles from top games publishers and developers in February 2003.

The Nokia 6800, with its innovative design, is the first messaging device optimized for efficient text input. Mobile professionals can take advantage of its easy-to-use full keyboard for personal information management and messaging or otherwise inputting text. The Nokia 6800 also comes with a high-quality color display, SyncML support, email support, a stereo FM radio, as well as Java and MMS support.** The dual band Nokia 6800 is expected to start shipping in the first quarter 2003 in Europe, Africa and Asia.
The Nokia 7250 is a fashion phone with an integrated CIF camera. Boasting a full color display, support for MMS** and Java, the Nokia 7250 also incorporates a stereo FM radio and tri-band functionality. The Nokia 7250 is expected to start shipping in the first quarter 2003 globally.
The Nokia 6100 phone, the world's smallest and lightest GPRS, MMS** phone with color display, has a slim, streamlined shape with a wide complement of features. It is a tri-band mobile phone functioning around the globe wherever GSM/GPRS 900/1800/1900 networks are available. The Nokia 6100 phone is expected to start shipping before the end of 2002.
Surce: Nokia.com