New beta update of Microsoft's Arrow Launcher for Android is underway
1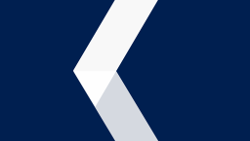 Just a few days ago, the Microsoft Arrow Launcher for Android received a large update to version 3.0. The update carried with it support for tablets, and a utility page where certain features such as a contacts list, reminders and a list of frequently used apps can be pinned. Now, Microsoft is in the process of beta testing another update to the Arrow Launcher. Among the features being tested is one that locks widgets and apps so that they cannot move around the screen accidentally.



Another new feature that is part of the beta test includes a date/time widget that displays the time of your next set alarm, and also shows the weather in multiple cities. The changelist includes:


Apps page: Hide icon title; lock App & Widget position; moveable app draw icon (as shortcut widget); add blank apps page

Date/Time widget: show next alarm time; support multiple cities weather

Setting: Introduce new features with video snippet

Document: support PDF format

Swipe right to BACK for all pages
You too can become a beta tester for the Microsoft Arrow Launcher. By agreeing to do this, you'll get first crack at testing out new features before they are added to the regular version of the app.

All you need to do to apply for the position of beta tester is click on this link.

source: ArrowLauncher via MSPoweruser