The latest update to Microsoft's Arrow Launcher brings a ton of new features
5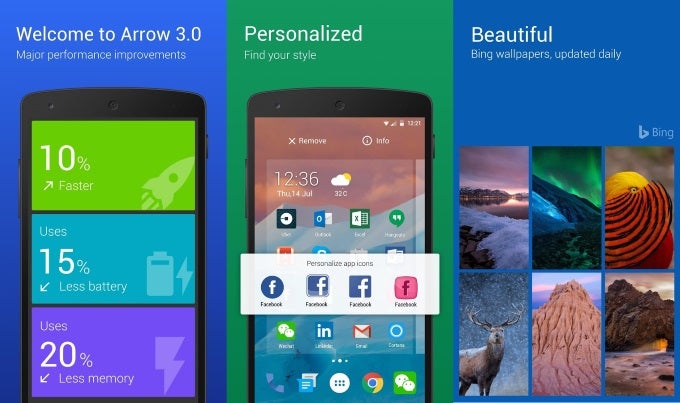 Microsoft's Arrow Launcher, a side-project developed by the Microsoft Garage experimental studio, is one of the better existing alternatives to more popular launchers, such as Nova and Action. A couple of weeks ago,
we were promised a massive update for Arrow
, and today it's finally here, and it has a bunch of welcome new functionality.
The newest version, v3.0, was in beta testing up until now, and it brings many new options, with the biggest being the long-awaited tablet support. Along with it comes a brand-new utility page, which allows users to pin various interactive "cards", such as a contacts list, reminders, frequent apps, and more. The page is entirely optional, however, and its look is also customizable.
Other improvements include expanded backup functionality, a horizontal layout for the "all apps" page, and the ability to hide headers. Microsoft also claims version 3.0 uses 15 percent less battery and 20 percent less memory, thus considerably lowering battery usage. Apart from that, the launcher itself is still as chock full of features as ever, giving users options to extensively customize its looks and functionality, such as mixing and matching icon packs, and using Bing's changing wallpapers, as well as having various productivity tools.