New York City drivers can now pay for parking via their phone
3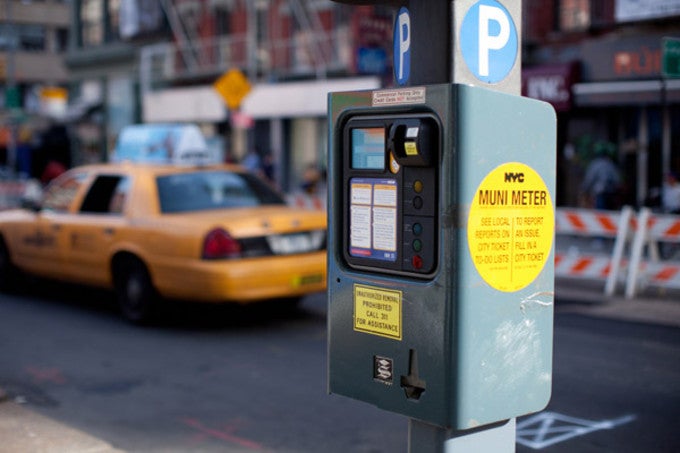 More than 85,000 Muni-Meters will be updated by the end of summer 2017 &nbsp
Paying for on-street parking in New York City is becoming much more convenient, as the city's administration officially unveiled a new mobile payment system called ParkNYC. The service went live on Monday, as the first ParkNYC compatible Muni-Meters were installed in Midtown Manhattan.
In order to take advantage of this new feature, one must register on the dedicated website, as the system itself links registered license plate numbers to NYPD traffic enforcement agents' handheld devices. Motorists can then utilize this new method to remotely settle their parking bills with any phone, tablet or smart device either by using the mobile app, visiting ParkNYC's website or by dialing a toll-free number. The main advantage of this innovative approach is that users are not required to return to the meter in order to extend their parking time, as this task can now be completed with the app, but a ParkNYC virtual wallet must be loaded with at least $25 in order for it to work.
Bill de Blasio – mayor of the Big Apple, expressed his satisfaction with the new system, as implementing it was a commitment his administration made earlier this year:
Parking in New York City can be a challenge, but ParkNYC will make it just a bit easier... With no paper receipt and the ability to quickly get on your way, this new pay-by-cell tool fulfills our commitment – made in this year's State of the City address – that we would help save New Yorkers the most precious of resources: their time.
The new meters will continue to work with credit/debit cards and change and all of the 85,000 Muni-Meters located across the city are expected to be upgraded by Q3 2017.