New Bluetooth specification to increase speeds up to 3x times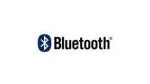 The Bluetooth Special Interest Group (SIG) today announced that Bluetooth wireless technology has reached yet another milestone – shipments of products with the technology now exceed two million units per week worldwide.
The SIG today also announced the launch of a new prototype specification named "Enhanced Data Rate" (EDR). The new specification will provide faster data transmissions and improve the user experience through higher transmission speeds and even lower power consumption, providing a platform for data transfer speeds of up to three times current levels. The new specification also provides improved facilities to use several functions or devices simultaneously, due to more available bandwidth. This will further enhance the multi-tasking possibilities when using devices built with the wireless technology. The lower power consumption will enable a new generation of Bluetooth devices to last up to twice the current operating time. EDR is backwards compatible with the previous specifications. The Bluetooth SIG expects the EDR specification to be finalized in fall 2004, with products based upon the specification available in 2005.