NES emulator for the BlackBerry PlayBook brings back good memories
2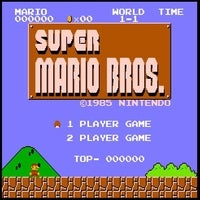 So, you've bought yourself a
BlackBerry PlayBook
on the cheap
, but none of the games for it can keep you entertained for over three and a half minutes? Perhaps you should try a different approach to the matter – go old-school! And by that we mean trying out the
FCEUX NES emulator for the BlackBerry PlayBook
, which can run pretty much any NES ROM that you throw at it.
FCEUX for the BlackBerry PlayBook is a creation of a Crackberry forum member who was skilled enough to code a QNX port of it. There are a few things, however, that you need to be aware of before giving it a shot. The first one is that the emulator needs to be side-loaded onto the tablet, which can be a bit tricky for the inexperienced user. Besides, you are responsible for providing your own ROMs.
Still, if none of that bothers you, feel free to grab the FCEUX NES emulator and have some old-fashioned video game fun on your BlackBerry PlayBook. A short video demo is embedded below.