Muzei gets a plugin to have comic book covers as your background
2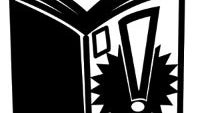 Muzei is one of our favorite apps for Android, along with Roman Nurik's other phenomenal app, DashClock.
Muzei
was already an amazing app when it gave users a rotating gallery of fine art as a smartphone background, but then the app was extended with plugins that added 500px, NASA imagery and more. Now, you can get classic comic book covers as your background.
The plugin app is aptly named Comic Cover Muzei, and it does exactly what you'd expect. Like most other Muzei plugins, it offers a setting for an interval refresh, so you can have your background change on a schedule. One slight downside to the app right now is that it offers mostly Marvel covers, so if you're a DC fan, there might not be a huge amount for you right now. With luck, the source data will be expanded to allow for more covers.
If you want to grab Comic Cover Muzei, you'll obviously need Muzei, and that also means you'll need to be running Android 4.2 or higher, and be aiming to use this on a smartphone, because Muzei has some troubles with tablets at the moment.