Motorola is planning to hold an event to show off the battery prowess of the Motorola DROID RAZR MAXX?
4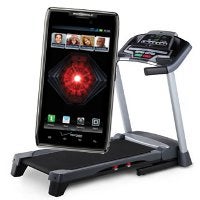 Now that Motorola's
very own web site dished up the date of January 26th
as being the launch date for the
Motorola DROID RAZR MAXX
, we're sure there are plenty of Verizon customers that can't wait to see what kind of real-world battery life that the handset will be able pump out.
Not everyone might be sold on the handset's beefy
3,300 mAh battery
, which is reported to pony up an impressive
21 hours of talk time
on a full charge – though, that doesn't really say what its everyday usage is going to be like. Nevertheless, if you actually want to see for yourself the kind of numbers it'll be able to establish, you're in luck because it seems that Motorola will be helming an
event
for just that.
In fact, you might want to also circle the date of
February 6th
– well, that's because Motorola is reportedly having a 24-hour marathon event for its new smartphone. Of course, we've heard Motorola talk the talk about the DROID RAZR MAXX and its generous battery life, but they intend to walk the walk with this upcoming event. Now what's neat about this is that it'll be
streamed
to the masses, live, so that anyone can see for themselves the actual results.
With most 4G LTE devices, battery life has been an apparent and tiring problem, but it's nice to see that manufacturers are focusing on it now more than ever. Already, we've heard that
Samsung is committed in providing better battery life
with its devices, but with this 24-hour style event from Motorola, they're not shy to boast about the wonders coming along with its upcoming smartphone.
source:
Engadget