Samsung sets its sights on better battery life
22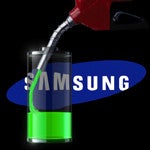 CES saw a lot of cool new kit, but it also revealed some glimpses into companies' product strategies. Most of the major Android phone vendors announced that they would be seeking to release fewer higher-quality devices in 2012. Another trend was the importance of battery life, with Motorola highlighting the issue with a pre-CES teaser video before releasing the
Droid RAZR MAXX
, with a gargantuan 3300 mAH battery and almost a day's worth of talk time.
Samsung, hoping to expand on its record-breaking year in 2011, committed to following this trend. Speaking at CES, Samsung VP of product innovation Kevin Packingham said a major goal for this year was to create smartphones that would survive a full day of use under average to moderately-heavy usage. Given the poor life seen in many LTE smartphones, this would be a huge improvement over most 2011 offerings.
Packingham indicated that Samsung will follow Motorola's lead in looking to increase battery size in their phones, but he also expects innovation in how future phones use resources, including which radios are turned on, and how WiFI and LTE radios search for connections.
Combined with improvements in chipsets and manufacturing processes that
will become available later in the year
, we may see some real gains in battery life over the next 12 months. Still, Packingham indicated that "power users" will likely always run into the issue of needing to juice up during the day. Still, he indicated that power users have generally gotten used to carrying around extra batteries and chargers, and even they will be able to go longer before they need to swap in a new power source.
Until
fundamental changes
occur in
battery technology
, this is probably as good as it will get. At this point, we'll take whatever improvement they can offer!
source:
CNET