More analysts agree Apple iPhone 5 unveiling will be the main event, but not Apple's last one for 2012
18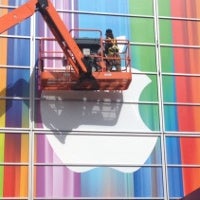 If you still haven't caught the Apple iPhone 5 virus that's been plaguing all news recently, you'd definitely do so in the coming couple of days just before Apple's big announcement on Wednesday (stay tuned, we'll be covering all of it!). But while everyone agrees about this being the "main event," now more analysts concur that the iPhone unveiling won't be Apple's last event for the year.
"All eyes turn to the 'main event,' but not the last event this year,"
Topeka Capital Markets analyst Brian White said.
The analyst issues a research note on Monday morning praising Apple and calling the upcoming announcement the
"biggest upgrade in consumer electronics history."
While this might sound funny for industry watchers caring only about the hardware, from a financial standpoint White might have a lot of reason.


"The iPhone 4S sold over 4 million units in the first three days, and assuming supply chain constraints aren't a major issue and the seven country rollout ensues, we believe at least 5 million to 5.5 million iPhone 5′s can be sold in this same time frame," White wrote in the note. "With similar caveats, we believe Apple could sell 10 million to 12 million iPhone 5 units in 4QFY12, making our iPhone projections look conservative."
Most recently, Apple stock hit a record high over $680 ashare and with the usual fluctuations around the launch, analysts are bullish about the company's future.
source:
BGR